García Gutiérrez, premiado en la India
Distinción reconociendo su trayectoria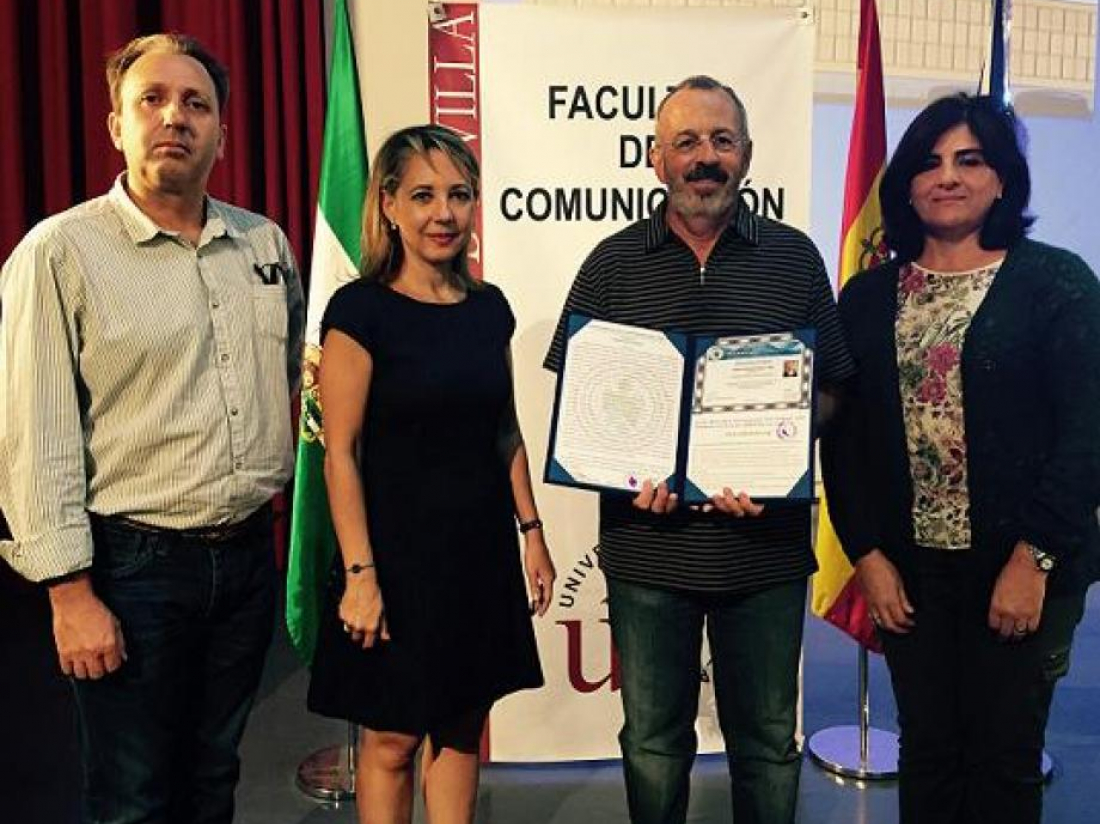 La Universidad de Nueva Deli (India) ha concedido uno de sus premios anuales internacionales a Antonio García Gutiérrez, catedrático de Documentación de la Universidad de Sevilla y docente de la Facultad de Comunicación. El comité internacional que concede los Word Library Leaders reconoce así el carácter innovador y rupturistas de sus investigaciones.
Los galardones los concede la Satija Foundation for Library and Information Science, de la University of New Delhi. Es el galardón que otorgan para reconocer una trayectoria en el mundo de la investigación. Según el jurado, le han otorgado el Lifetime Archivement Award 2016 al profesor García Gutiérrez por ser un "educador, innovador e investigador internacional, por su camino rupturista y extensa investigación en Organización del Conocimiento". El premio se concede entre aquellas candidaturas que organismos y entidades internacionales presentan en la Fundación que convoca los galardones.
Antonio García Gutiérrez es catedrático de la Universidad de Sevilla desde 1994 y profesor en la Universidad Complutense de Madrid desde 1980, donde se doctoró en 1982. Ha sido director de departamentos de periodismo y comunicación, evaluador de proyectos científicos del 5º Programa Marco de la UE, consultor de la Unesco y de agencias nacionales y autonómicas de acreditación del profesorado universitario. Entre sus obras más recientes destacan: La memoria subrogada (Granada, 2002), Fijaciones (Madrid, 2005), Desclasificados (Barcelona, 2007), Outra memória é possível (Río de Janeiro, 2008), La identidad excesiva (Madrid, 2009), Epistemología de la Documentación (Barcelona, 2011), Pensar en la transcultura (Madrid, 2011) y Frentes digitales (Salamanca, 2016). Su campo de investigación se centra en todo lo que concierne a la construcción y organización del conocimiento y de la memoria desde la perspectiva de la crítica tecnológica y de los estudios culturales.
Servicios Informativos FCom